Update: This deal has ended, however Sprint now offers Kickstart for only $25
Sprint $15 Unlimited Kickstart Plan
Last week Sprint rocked the cellular world with the announcement of a $15 per month Unlimited plan. The plan has proved so popular that it will be ending tomorrow (6/15) at 11:59PM ET. I signed up yesterday and was going to write a post about it sometime next week, but with the plan ending, I figured I might as well share my experience to help people to decide whether to switch.
To begin, let's talk about the plan itself. Here is what you get for $15 plus taxes per month:
Unlimited Talk
Unlimited Text
Global Roaming
Unlimited Data as follows:
Unlimited video in standard definition
Streaming video (up to 480p)
Streaming gaming (up to 2mbps)
Streaming music (500kbps)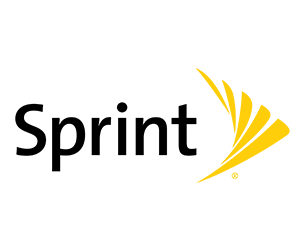 Offer Terms
Here is the fine print of the $15 Unlimited Kickstart offer:
Data deprioritization during congestion.
Price is with AutoPay. (It's $20 otherwise)
Reqs new line, port, and BYOD or Full SRP phones.
Compared to national carrier unlimited rates, features differ. Other mo. charges apply.
Analysis
In my opinion this is an incredible deal. While this is obviously a throttled plan, you simply cannot get unlimited service on a major carrier for less. I personally signed up for this as a second line. I have AT&T as my primary service and had been considering a second line anyway. This way I have a phone on a separate network in case of dead zones.
The other MAJOR consideration here is that you get Sprint's Global Roaming. That is incredible! My main line doesn't have that for free, so I'll be able to carry my Sprint phone when traveling internationally and receive free 2G data in 165 countries plus calls at $.20 a minute. I am shocked they included that with this plan.
What You Need
In order to sign-up for Sprint's $15 Unlimited Kickstart plan you need two things:
A compatible phone (Bring your own or buy one from Sprint)
A number to port in
Thankfully I already had a phone, so I just needed to get the number.
Finding A Number to Port
Since this is going to be a new line, I needed to get a number elsewhere to port into Sprint. Luckily I read a Reddit thread where someone was able to activate a T-Mobile sim for free on their "Pay As You Go" plan and then port that number out.
Unfortunately the SIM card I had sitting around was old (I bought it during a $.99 deal just in case) and didn't work correctly when I called. The phone agent then sent me to a store where I got a little pushback from employees (who didn't want to help probably because they weren't getting a commission), but T-Mobile gave me a new sim card and a new number.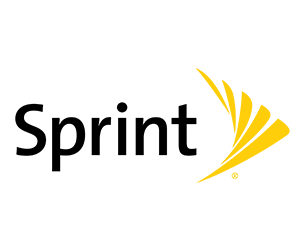 Signing Up
Hoping that the SIM issue was the only problem, I went to sign-up for the plan online. Sprint's system was fast enough, but it errored out at the credit check. (Yes, it is a hard credit inquiry for non-customers.) Anyway, their systems were down apparently (which has now been fixed) and I was able to get everything done over the phone. Without the credit error the entire sign-up process would have been about 5 minutes.
20,000 AAdvantage Miles
I have not been able to get confirmation that these offers will stack, but based on the terms I think you should also be eligible to earn 20,000 AAdvantage miles for signing up. Either way it couldn't hurt to preregister for the AAdvantage promo here before signing up.
Conclusion
The $15 Unlimited Kickstart offer has proven to be very popular for Sprint and because of that it is going away tomorrow 6/15 at 11:59 PM ET. I'm glad I was able to get in before it ends and will gladly enjoy a second line with unlimited data and global roaming for $15 plus taxes.
Have you signed up for this plan? What has your experience been like?